TikTok, a global sensation, is available in over 160 countries and boasts a staggering 1.1 billion users.
With over 2.7 billion app downloads worldwide, it's evident that the platform's influence is massive. In the United States alone, TikTok has been downloaded over 220 million times. If your brand's target audience ranges between the ages of 13 and 60, TikTok is an essential platform for your digital strategy.
With over 1 billion monthly active users, it stands tall among other social media giants like Facebook, YouTube, and Instagram. The platform's growth is evident, with 62 million downloads in January 2021 and a record-breaking 315 million downloads in Q1 of 2020. With such vast reach and engagement, ensuring your content is of optimal quality is crucial.
Creating Content for TikTok in Adobe Premiere Pro
Quality video's
Adobe Premiere Pro offers advanced tools and settings to ensure your TikTok videos are of the highest quality. Here's a step-by-step guide to getting the best export settings for TikTok:
Sequence Settings
Timebase: 23.976fps
Frame Size: Vertical Format, 1080 X 1920
Pixel Aspect Ratio: Square
Fields: No Fields (Progressive Scan)
Audio Sample Rate: 48000 HzTip: Always scale your footage to fit the vertical format. Pan and scan your footage as needed to ensure the best visual experience.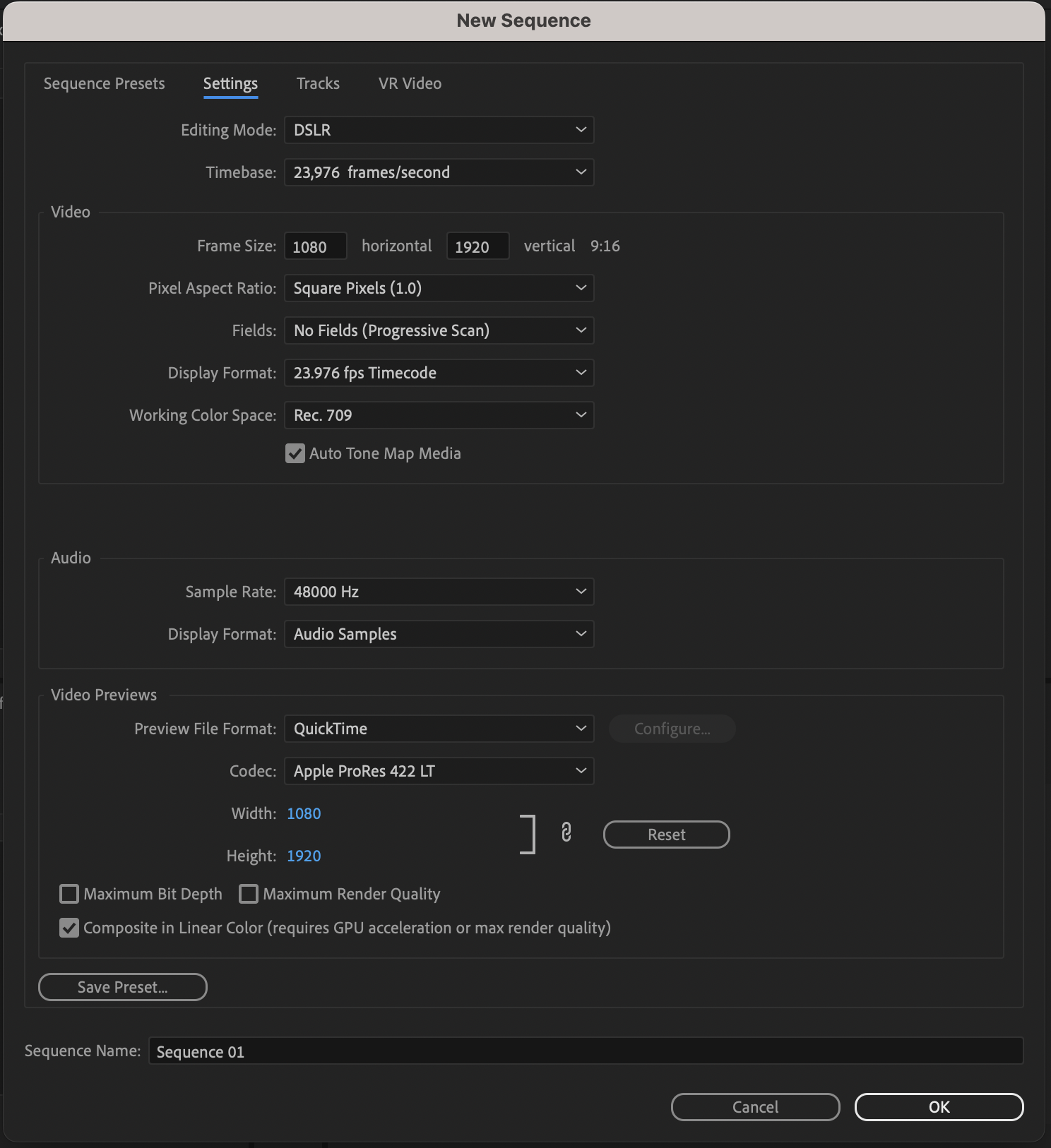 Format: H.265 / hevc
Preset: Match Source – High bitrate
Width: 1080
Height: 1920
Frame Rate: 23.976
Field Order: Progressive
Aspect: Square
TV Standard: NTSC
Bitrate Encoding: CBR
Target Bitrate: 20mbps Always use the Maximum Render Quality setting.